Optimizing Your Business Exit: Get What You Deserve with Expert Guidance
If you've dedicated years to growing your business, it's now time to reap the rewards. Your business exit is most likely a once-in-a-lifetime event, and how you navigate it can make all the difference. According to a report by the Exit Planning Institute, around 50% of business owners are compelled to exit due to unexpected events such as Death, Disability, Disaster, Divorce, or Disagreement, referred to as "The Five Ds."
Don't become a statistic because you haven't prepared. Your future and the future of your business are at stake. You want to ensure that your exit happens on your terms and according to your timeline.
Many owners believe that an external buyer will come along and purchase their business, allowing them to sail into retirement. However, that is the exception and not the rule. According to recent survey by M&A Source and the International Association of Business Brokers, 70% of owners are rejected by business brokers, and only half of those who make it to the market manage to close a deal.
That's a success rate of just 1 in 7!
You might have other options, and your ideal buyer may be someone within your organization, like a key manager or employee.
How We Can Assist You
While each business owner's circumstances are unique, their concerns about exiting their business are similar, regardless of the business's size. These concerns include receiving enough money to fund their lifestyle, maintaining crucial relationships, grooming successors, minimizing business disruptions, and planning for life after the business.
BTA is here to provide you with the exit planning expertise and strategic guidance you need. Read our books and guides and use our tools to plan and execute your once-in-a-lifetime deal:
Cashing Out of Your Business – Your Last Great Deal

Sell Your Business: At The Right Time, for The Right Price, and to the Right Buyer

"Executing the Exit – A Step-by-Step Guide to Exiting Your Business"

"The Selling Process – An Overview for Business Owners"

"Maximizing the Value of Your Business – Getting the Most You Can for the Sale"
We are dedicated to educating and mentoring business owners like you as you navigate critical business transition decisions that will shape not only your future but also the futures of your business, family, and employees.
Through our proven process, you will:
Define your goals and envision your ideal transition.

Calculate the financial resources you require.

Safeguard important relationships and prevent conflicts.

Determine your business's value and strategies to maximize it.

Understand tax implications and associated fees.

Explore various exit options and make informed choices.

Learn how to avoid common pitfalls throughout the process.
Who We Serve
Over the past decade, we have collaborated with hundreds of business owners from diverse industries, helping them achieve successful business exits. Our unwavering commitment is to empower all business owners with the knowledge and guidance they need to exit their businesses while maximizing their value and securing what they deserve.
Jane Johnson, President and Co-Founder of Business Transition Academy, Inc.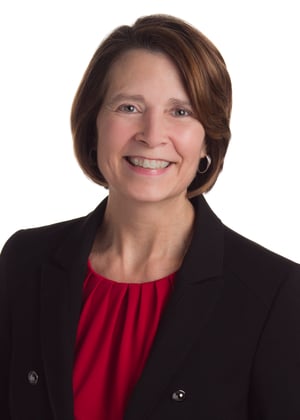 Jane Johnson serves as the CEO of Business Transition Academy, Inc., an organization with a distinct mission: educating business owners about the intricate process of exiting their businesses.
Jane Johnson's recognition of the necessity for education dates back to 2004 when she made the decision to sell her successful technology consulting enterprise, which she had guided for 14 years. This brought her face-to-face with challenges, including an unscrupulous broker. Despite this, her astute judgment enabled her to have a successful exit and identify the glaring lack of resources to aid business owners in achieving successful exits. Jane also discovered how much time, planning, and preparation were necessary to consummate the sale of her business, achieve her goals, and ensure business continuity.
This experience led Jane to dedicate her professional career to enlightening other owners on how to sell their businesses at the opportune moment, for the right valuation, and, crucially, to the ideal buyer – a concept often overlooked. Since 2009, she has helped business owners transition their ownership internally to management and family members as well as externally to third party buyers.
Jane has emerged as a preeminent authority in exit planning, guiding countless business owners through the intricate process. She co-authored "Cashing Out of Your Business" in 2013. In 2022, she published "Sell Your Business at the Right Time, For the Right Price and To the Right Buyer."
Jane's other experience and accomplishments include:
Winner of 2021 Gold Stevie Award for Company of the Year – Business & Professional Services (small)
Winner of 2020 Silver Stevie Award for Female Entrepreneur of the Year – Business Services (small)
Certified Public Accountant and Management Accountant
Certified Merger & Acquisition Advisor
Certified Business Exit Consultant
Professional Family Business Advisor
Business Transition Mentor for more than 130+ owners since 2009
Founder and former board member of N.E. Chapter of Alliance of Merger and Acquisition Advisors
Recipient of the Excellence in Exit Planning Achievement Award from Pinnacle Equity Solutions in 2010
Vistage CEO and Trusted Advisor member 12+ years

*Q1 2019 Market Pulse Report published by the International Business Brokers Association, M&A Source and the Pepperdine Private Capital Market Project.