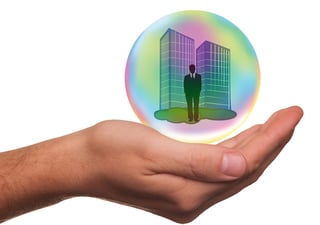 The term "life insurance" usually evokes strong feelings from business owners that range from "security and contingency plan" to "bad investment and waste of money." By the nature of what it is -- protection against financial loss that would result from the death of an insured -- life insurance also can be a reminder of our own mortality, which is something that many people prefer not to think about. We find in speaking with business owners that there is a lot of misunderstanding in the marketplace related to life insurance.


We believe that many owners simply may not know just how life insurance works and how it can be used to help protect their wealth and achieve their financial goals. In Part I of our of two-part article, we provide some useful information on some of the uses for life insurance and the types of coverage that are available.

Uses for Life Insurance

Owners, their families, and their businesses should be protected from unplanned events, such as the untimely death or disability of the owner. Recognizing and preparing for these risks provides a level of certainty and financial security against potentially devastating consequences. Life insurance can play a large role here. It can be used to:
Replace income to support the family lifestyle.
Pay off debts such as mortgages, credits cards, tuition, medical, and long-term care costs.
Fund retirement income needs.
Provide money to heirs to pay estate taxes, so businesses or other assets don't have to be sold.
Ensure business continuity by providing money to keep businesses running smoothly in the absence of owners.
Enable the company, employees, or family members to acquire a deceased owner's shares and provide liquidity to his/her heirs.
Having life insurance as a financial "backstop" gives owners and their families time to figure out the best way forward for themselves and their businesses.
Types of Life Insurance
There are two basic kinds of life insurance policies: term and permanent.
Permanent Life Insurance – This type of insurance remains in force until the insured cancels the policy or passes away. These types of policies provide not only death benefit but may offer an investment component, allowing you to build Cash Surrender Value as you pay your premiums. In addition, these policies are eligible to earn annual dividends, which are non-taxable earnings that may increase cash surrender value and death benefits over time. Certain policies may also include disability, long-term care, and terminal illness riders that enable owners to tap into future death benefit early – when the money may be needed most. Premiums for these policies may be fixed for life or may go up over time. The younger you are when you purchase the policy, the less expensive it will be. All owners must pass a health screening and will receive a rating that also impacts the cost of premiums.
Term Life Insurance – This type of insurance is temporary, lasting usually for 10 to 20 years, and it's much less expensive than permanent coverage. Once the initial term ends, the premiums increase significantly. In some cases, these policies may be convertible to permanent insurance, but because you will be older at that time, generally the permanent coverage will be more expensive. Some policies allow owners to convert without obtaining a new health screening so they may lock in lower premiums regardless of their health status at the time of the conversion. Term policies do not provide any Cash Surrender Value.
Deciding on the Type that is Right for You
Deciding which kind of policy is best for you depends on your goals and needs, in addition to the needs of your family and business. You may actually determine that both types of policies are appropriate in some cases. While secur­ing the necessary insurance will enable your business and your family to avoid the financial disaster that unexpected, difficult life events can cause, life insurance should be fully integrated into your business ownership transition plan and estate plan. In Part 2 of this article, we will discuss some client case studies and how insurance has and is being used by owners to protect their hard-earned wealth, including their privately held businesses.
About Business Transition Academy
Our mission at BTA is to educate owners about the benefits of planning for an eventual transition from their business. Jane Johnson offers business transition advisory services to companies with annual revenues greater than $5 million, and assists smaller businesses to prepare for their own business transition by providing free educational tools and resources. These tools can be found in our Resource Center that offers information, case studies, videos, transition guides, and more.